The Importance of Social Media in Business
No one can dispute that social media and the internet is crucially essential to Vbusiness. However, just how much does it impact your business? Well, to answer that question we will first look at the history of social media and business, case studies on how social media has recently impacted businesses, and then come up with an answer to exactly how social media affects your business.
Social Media and Business — A History
With the technological revolution of social media, it made it into the Vancouver business scene quite quickly. With social media came many increased communication and efficiency with customers. The instantaneousness of social media is what makes it so crucial for business. The ability to ask questions, give feedback, and learn more about a company all from one platform is just one of the reasons social media is so important. An argument can be made for the future of social media with business, and the company will be forever changed because of social media.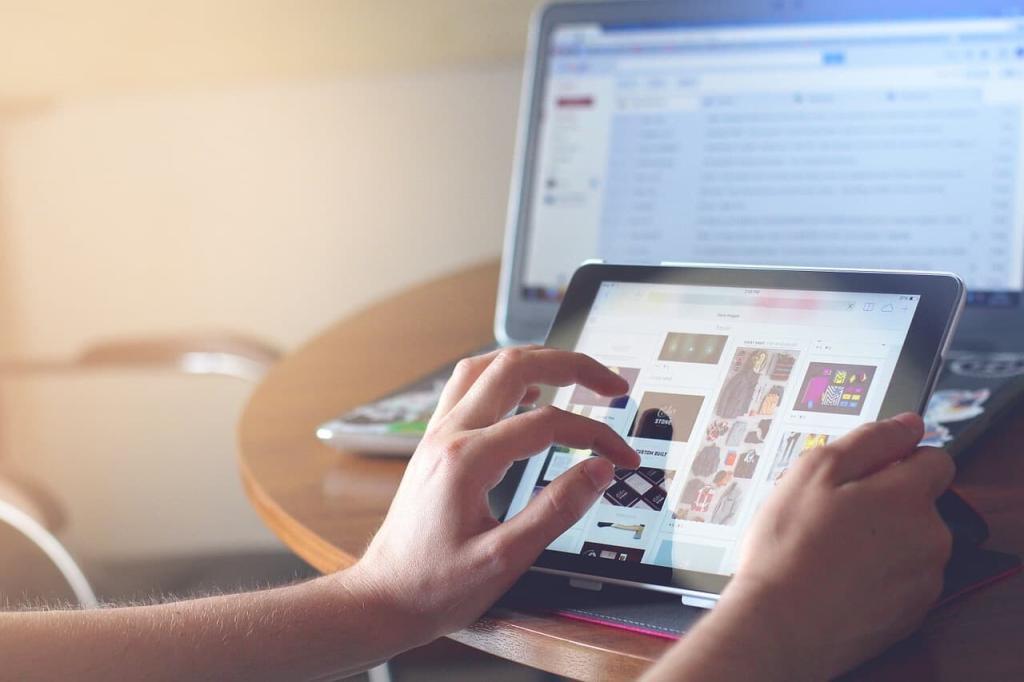 How Have Other Businesses Used Social Media?
We don't have to tell you that most businesses in Vancouver use some form of social media, it's pretty obvious. However, how have different companies used social media for their good or their demise? To fully understand this, let's look at some various examples.
FYRE Festival
If you are on social media, there is a high chance you've heard about FYRE Festival, and it's a great example of how social media can be used for your success– and demise. In case you're not familiar with this case, FYRE Festival was marketed as a luxury music festival and primarily used social media to create hype. They had influencers post pictures of just an orange tile, and it blew up. Of course, they did not develop a festival site until it was too late, and when guests arrived, and nothing was ready, everything hit the fan. FYRE Festival crashed and burned as quickly as it was a marketing success. One picture of a piece of sliced cheese and bread went viral, and before you know it, FYRE came to a crashing halt. #fyrefestival started trending, but not in the way one would like their company to trend. The organizers of the festival ended up being arrested, and documentaries have been made, but what we would like to take into consideration here is the effect social media had on the festival.
How FYRE Did It
To start, FYRE festival got a bunch of models and influencers and went to a remote island in the Bahamas. They took beautiful pictures and used that like their content— for the whole marketing campaign. They paid influencers to endorse FYRE Festival, and their followers listened. The hype they created gave them sales, and before you know it, everyone was buying tickets for the 'festival of the year' that would 'be better than Coachella.' This statement would turn out to be wrong, but their festival did happen, it just had no music, was not luxury, and was an epic fail. Social media also played a part in FYRE Festivals downfall. As previously mentioned, one post was made that went viral and spread like wildfire. It was a male, with 15 followers, who posted a picture of a cheese sandwich. The way FYRE handled it didn't help either, they said:
"Fyre Festival set out to provide a once-in-a-lifetime musical experience on the islands of Exuma. Due to circumstances beyond our control, we must postpone this experience. We are working tirelessly to ensure each guest leaves the island safely and ask for everyone's patience and cooperation as we continue to provide ongoing updates via email and our official social media channels as they become available, including refund information."

Fyre Festival Instagram Post: https://www.instagram.com/p/BTboWxEBxzI/
The bolded statement is probably the most surprising, and people called bull. When a company does something wrong, customers want a company to take responsibility, which they did not do. This caption was FYRE's last Instagram post, and they later turned off commenting due to overwhelming negative responses. However, a lot can be taken from their social media methods. Their feed is appealing, with good images, so people took them and their 'business' seriously.
The Dove Speak Beautiful Campaign
On a brighter note, Dove also has a fantastic way of using social media for their businesses advantage. They know their audience, and they aim to engage with them, and it has worked. Their social campaigns kick off quite often, such as; 'Like a Girl' and 'Speak Beautiful.' One thing Dove does incredibly well is engagement. They speak to their audience and interact with them through social media in a meaningful way. This, in turn, creates a long-term customer relationship, in which the customer feels as though they're supporting a brand with their views.
Key Takeaways
What about these two examples are significant? Well, essential points can be taken from both of these cases both with FYRE, who was mostly focused on gaining ticket sales, and Dove, who was focused on engagement and spreading a positive message. From FYRE, we learned just how powerful a group of social influencers could be, they created a complete PR storm, only by having some models post on Instagram. Also, the power of having good quality content. Although FYRE may have been a total fail, their social campaign wasn't. If you want to learn more about this particular case, you can watch documentaries on it by both Netflix and Hulu.
Dove, on the other hand, has created long lasting customers through meaningful social campaigns. We can see the importance of engagement and understanding your audience when it comes to social media. They have a much more positive outlook and wants their customers to feel as though they are understood, and it shines through brilliantly.
How Does Social Media Impact Your Business in Vancouver
Social media is doing nothing but grow in the way it impacts business in Vancouver. We've seen it make- and break- a company, and we've seen a company use it to engage with their audience. One thing that is commonly understood with social media and business is that it's a fantastic tool for communication. You can instantaneously interact with your customers, and they've also become to expect it. It's also a useful tool for spreading information about your business. Any business owner can see how important social media can be, but who has the time? Cansoft Technologies does, so contact us today about social media management for you!
Jessica Tresek, Creative Content Coordinator