How much SEO is going to cost you and why it is important?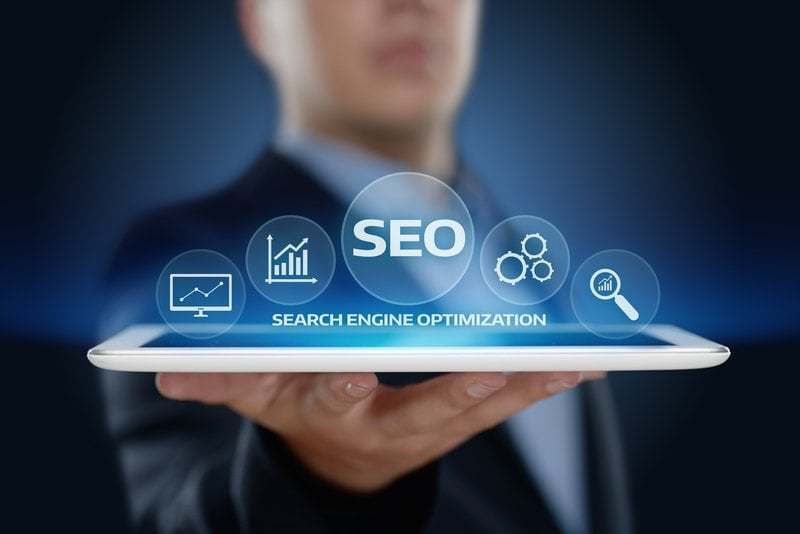 When business owners hear SEO, the first thing they usually ask is: how much it is going to cost me? The answer is not a specific number, the cost of accomplishing an SEO strategy can vary depending on the goals of the company, the competition, and the type of strategy being implemented. SEO service could cost from $500 a month to $ 30, 000 a month. No matter what your budget is, the costs of promoting SEO should be viewed as an investment for your business like any other investment.
SEO now is extremely important since Google becoming the largest referrer of search traffic. If you want to have a steady, growing flow of targeted audience to your website, you need a good SEO solution for your business. Because SEO helps search engines understand what your page is about and how relevant it is to users. If your webpages fit the criteria, you will be rewarded with a high visibility search listing and get more traffic to your site.
For example, Mike is a home-owner and in the middle of the night, a pipe bursts in the basement. Mike realizes he has a problem and is now looking for the quickest solution. He'd search frantically for the "best roofing company in [insert town]" and "best custom Home Builder in [insert town]". This is the moment your search engine optimization (SEO) payoff: it will ensure you are maximizing your ranking potential in order to drive traffic to your website from search engines such as Google or Bing.
Price Should Not Be the Only Consideration when Finding Good SEO solutions
When shopping for SEO, it's best to consider all of your options and the costs with each of those options. Choices include hiring an SEO specialist or dedicated SEO firms. They are professionals who have tons of experience, as they tend to consistently practice the newest SEO techniques on a daily base across different fields.
You need to set up your goal and make sure your SEO company is clear on it. Also, communicating regularly and understand how the SEO experts are going to help you. A decent and reasonable budget can often give your company access to a dedicated SEO team that employs professional copy editors, content managers, web development experts, analytics experts and etc.
Just like you would feel suspicious of an accountant prepared taxes for only $10, you should have the same feeling about using cheap SEO service. It costs money to access true SEO expertise, but the results are worth it.
The reason Cansoft (Vancouver) has better price and good service is because up-and-coming companies like this are looking to build their reputation by offering their services at a lower price point in the beginning.
Some Red Flags You Need to Look After
Be cautious of any strategy that recommends to buy large quantities of links, followers, or email lists. In the short term, these tricks can accelerate your SEO efforts, but it will actually damage the reputation of your website.
Google and other search engines always pay attention to any suspicious SEO activity. If they discovered such thing, they would penalize or blacklist your website. Make sure the SEO company works for you has experience and knowledge with penalties, and knows how to figure sketchy backlinks out, then get them fixed.
In addition, you should never assume that certain SEO solution will work just because it worked for other businesses. Each business has unique search needs and goals to achieve. Don't limit your options by sticking with one single solution.
What Cansoft SEO Package Brings You
• Website code analysis
• Functionality, appeal, navigation analysis
• Keyword analysis & recommendations
• Meta tag analysis & optimization
• Content analysis & optimization
• Sitemap generation & monitoring
• Submission to search engines
• Scan of HTML for errors
• Reputable link development & maintenance
• Two blog posts per month
• Quarterly SEO progress report
• Email support & free advice
• Quarterly conversion analysis & report
• Bi-annual competitor analysis & report
(and lot more secret…)
Cansoft's SEO Experts Have All the Qualities that Can Help You:
• Knowledge about the industry they work for. Our SEO experts always track every possible Google algorithm change. They talk to members of the SEO community, doing researches on each unique business, and learn by observing activity on client websites.
• Excellent analytical skills. Our SEO experts monitor and test clients' websites performance using the latest analytics tools. It's their job to look into the data to find problems, identify trends, and figure out best solutions to improve search traffic.
• Consistent results. Cansoft SEO experts get results on an ongoing basis. A cheap SEO agency without industry expertise cannot provide professional, accurate and long-term results.
At Cansoft, we think of SEO as the engine of a car. We consider the latest ranking factors. You wouldn't buy a car without an engine, and you shouldn't have a website without SEO. Contact us today for SEO in Vancouver or Surrey and let's make a unique plan to boom your business.