What is Search Engine Optimization?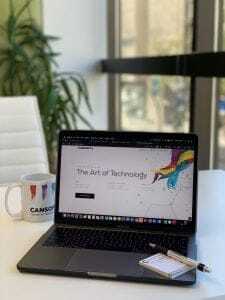 Search Engine Optimizations (SEO) is the process of optimizing your company website to get more traffic from the search engine results page. It is mainly aimed at unpaid, organic traffic because this type of visibility is usually more efficient than that of paid per click. The SEO involves mainly doing changes to the design and the content of your website so it will appear on a higher rank in the search engines. There are a gigantic number of factors that will affect your positioning, which is inclined to change every day. Plenty of benefits can come with using a SEO for your company. It is simply a matter of doing it right, doing it on a regular basis and good planning.
Why use Search Engine Optimization?
Having a beautiful website is an asset to most companies, but can often be at the detriment of the actual effectiveness of said website. It is always important to keep in mind that an efficient website is better than a nice looking one. One of the best techniques to render your website efficient is by the use of SEO that will draw your selected audience toward your website. To comprehend the importance of SEO, you need to understand that it is a part of your marketing arsenal that allows your website to rank higher on search engines (Google for example). It may sound like something you have to do one time to get to the top page and then forget about it, but it is not, and this is why.
Fluctuating in Google rankings
The rankings on Google change constantly for different reasons, and if you want to stay ahead of the competition, optimizing your presence on the search engines is a good way to do so. There are different reasons why your ranking might fluctuate; it may be as simple as an update from Google or one of the thousands changes in their algorithm yearly. It can also be explained by a new competitor who has just opened or their new brand has appeared on the news. This could start a trend in researches. Another reason for a fluctuation could be as simple as seasonal traffic, for example a store that advertises for Black Friday can easily gain ranks during that time of year. There are many other factors that will affect your placement, but it is possible to stay highly ranked if you use SEO effectively, proactively and as often as possible.
Keep your website updated
It is very important to keep your business website up to date at all times and to keep improving the quality of your different pages. An efficient and recurrent use of SEO will allow you to identify what page of your website is less efficient, therefore hurting your rankings. In doing so, you will be able to modify, adapt or completely redo this page and help your position. It is also important to maintain the quality of your website as well as its relevance.
Why Search Engine Optimization is not a onetime thing?
If you use SEO one time, it may be effective for a short period, but in the long run, you will get lost in the ocean of information that is Google (or any search engine). One of the best ways to manage your online reputation, and optimize your search engine presence, is to hire an SEO management company, Cansoft Technologies for example. This will guarantee you that someone is looking out for your rankings and your website quality.